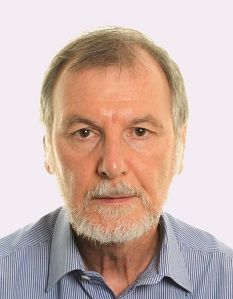 Saint Barbara's metals, minerals and mining practice is led by David Duckworth.

David has 35 years' experience in the mining and minerals industries, spanning operations, consultancy and economic analysis.

He spent five years in Namibia as a Mining / Exploration Geologist working at the Kombat Cu/Pb/Ag mine and on various base metal and gold exploration projects.

At Roskill, David spent four years as a Senior Research Associate, providing market reports and consultancy services on metals and minerals to clients worldwide.

In addition to economic analysis of copper at CRU, David also provided technical services to the other teams, especially nickel, cobalt and molybdenum, sulphuric acid and associated by-products.

David has a broad background in the analysis of markets within the industries, producing detailed studies on markets, supply and operating and capital costs. Related to this, David has carried out evaluation of performance improvement opportunities related to optimising plant performance through measurement and analysis of bottlenecks.

Other metals and mining experts include.

Alex Strachan Alex's experience is in the technical and commercial aspects of the smelting and refining of both primary and secondary tin, lead and copper; together with by-product recovery.

Beata Buro Beata is a metallurgical engineer with 14 years of experience in metals consultancy. During this time she participated in many different consulting projects in the ferrous and non-ferrous metals industries, principally in Europe, the Middle East and South America. Beata specialises in project financial analysis, including mine cost modelling, and iron and steel cost modelling (including steelmaking, casting and rolling). She has experience in providing technical process evaluation, market analysis and in the provision of pricing forecasts; and in the preparation of concept studies, bankable feasibility appraisals and due diligence studies in various industries including iron, steel, ferroalloys, silicon and aluminium.

David Thompson David is a former President of the International Fertiliser Society. He is an ex-ICI agricultural adviser with extensive expertise in all types of fertiliser; including manufacture, quality control, handling and transport. Experienced in the investigation of incidents and claims.

Ed Slowey Ed is a graduate geologist with more than 40 years relevant experience in mineral exploration and mining. He is a founder member of the Institute of Geologists of Ireland and a qualified person under the AIM Rules.

Gavin Ferguson Gavin has much practical experience in the technical, production and financial aspects of mining projects world-wide. He has undertaken design and evaluation work for surface and underground mines in Africa, Australia, Brazil, Canada, Central America, Chile, Europe, the Middle and Far East, Peru and the USA. Recent project work has included development of risk analysis and management protocols for a number of different mining projects.

Geoff Lofthouse Geoffrey is a Steel Metallurgist. He is an expert in corrosion damage and has advised on numerous investigations into the corrosion damage to steel cargos during sea transportation. These include corrosion from seawater ingress into cargo holds; and corrosion by contamination from corrosive cargos. He has also acted as Expert Witness at Arbitration Court relating to the causes of steel surface quality issues on hot rolled steel coils for use in the automotive industry.

Ian Barton-Jones Ian Barton-Jones is a Process Metallurgist. He has over forty years' experience in metallurgical operations, studies, plant design and construction, covering hydrometallurgy and pyrometallurgy in copper. He also has experience in gold, tin, zinc and has extensive experience in computer-based mathematical modelling, mass and energy balances and metallurgical accounting.

Ian Jackson Ian is a Mineral Processing Engineer with over 30 years' experience in operating, designing and commissioning base and precious metal concentration plants. He is an expert in the processing of different gold ore types, including refractory ores; and has a detailed understanding of comminution, gravity concentration and flotation processes.

John Knight John has over 40 years' experience of working in and consulting to the mining and extractive industries. This experience ranges from the design and management of exploration projects to the leadership of multidisciplinary teams for the preparation of mining sector investment studies, due diligence and risk assessment reporting - across a wide range of mineral commodities from stratiform deposits (including coal, lignite and phosphate) to the gamut of base and precious metals in a variety of hard-rock and strata-bound mining environments.

Kevin Rudd Kevin is a Fellow of the UK Institute of Mechanical Engineers. With over 25 years work in the cement industry, his in-depth experience includes expert witness support, insurance assessments, cement plant operations, project and shutdown management, new projects, feasibility studies, technical and financial evaluations, equipment inspection, project monitoring and business management.

Micky Allen Micky has ~40 years of geological experience covering exploration, mining, environmental performance, project evaluation and finance, state privatisations and preparation of competent persons reports. His commodity experience includes industrial minerals (aggregates, bauxite, diamonds, dolomite, marble, potash, salt); energy (coal, renewables, uranium, oil and gas) ; ferrous metals (iron ore, manganese) ; base metals (cobalt, copper, lead, zinc); and precious metals (gold, silver).

Mike Gammon Mike has over 45 years' experience in the base metallurgical industry. He is an expert on the Imperial Smelting Process (ISP), on zinc / lead blast furnaces and on Lead Splash Condenser technology.

Paul Humphreys Paul has wide experience in ferro alloy trading and ferrochrome production. He has wide geographical commercial expertise gained through trading Russian ferro alloys into Europe, the Far East and Latin America. He also has a comprehensive knowledge of stainless steel applications and production issues.

Phil Jones Phil is a Geologist with over 40 years of experience in the minerals industry, including open pit and underground mining and exploration. He has extensive experience in gold, lithium, graphite, base metals, phosphate, iron ore, nickel, vanadium, mineral sands, rare earths, and coal. His recent work includes the preparation of JORC and NI43-101 compliant reports for ASX, SGX, TSX, HKX; resource estimation; project evaluation; exploration program planning and management; and GIS mapping. He has worked in Australia, New Zealand, PNG, Asia (China, Kyrgyzstan, Tajikistan, Malaysia, Indonesia, Laos, Vietnam, Thailand), Canada, USA, South America (Ecuador, Brazil), Africa (Madagascar, Congo, Zimbabwe, South Africa), Europe (Turkey, Ireland, Austria, Serbia).

Roger Hickman Roger has over thirty years' experience in the international metals sectors. He has worked widely in the aluminium and alumina sectors with Alcan, Billiton and Alcoa. A variety of senior appointments has given Roger a broad spectrum of skills through technical, project evaluation and commercial roles. With plant director experience of Europe's largest secondary lead smelter, he has extensive knowledge of both primary and secondary operations.

Sue Struthers Sue has over 25 years' practical mining experience, working as a mining geologist at a range of underground and open-pit metal mines in Europe, Africa and Australia. Her experience includes field work - sampling, logging and mapping, slope stability and hanging-wall design, geotechnical evaluation of waste dumps and tailing impoundments; underground structural and in-situ leaching studies, and site investigations for mine waste and AMD; and laboratory studies - mineralogy, hydrology tests, column leaching, and materials testing.

Ted Dickson Ted has over twenty year experience in the field of industrial minerals. His career started with Industrial Minerals magazine, rising to American Editor and Vice-President of Metal Bulletin Inc. He later joined Cluff Resources as Industrial Minerals Development Manager. Ted specialises in industrial mineral market studies for lime, limestone, and dolomite and has also has prepared reports covering clays; alumina and bauxite; feldspar; barites; boron minerals; calcium carbonate; diatomite; fluorspar; graphite; gypsum; lithium minerals; magnesia, perlite, pumice, rare earths, salt, sillimanite group minerals (including andalusite and kyanite), soda ash silica sands and derivatives, talc, vermiculite and wollastonite.

Tony Frances Tony is a metallurgical engineer with more than 30 years' extensive knowledge and experience in the metallurgical processing industries, particularly gold and base metals. He has worked on many gold projects both free milling and refractory including managing test work programmes, developing flow sheets, selecting treatment routes, developing capital expenditure and operating costs estimates. Tony has also been responsible for successfully operating high tonnage ore processing plants at Superintendent level; has carried out due diligence studies for mining companies and financial institutions making recommendations regarding profit improvements to existing facilities; and worked on plant expansion projects and new site development.